Sarah Evans is a senior at the University of Central Oklahoma studying Public Relations with an emphasis in Marketing and Elementary Education. A Mustang High School graduate of 2006, Sarah was born and raised in Oklahoma. She is active in programs such as the Public Relation Student Society of America (PRSSA), cheered 2 years at UCO, and was brought up for college nationals as a senior in High school. Sarah was also asked as a senior in high school to be on NCA staff (National Cheerleaders Association), and worked for two summers teaching and coaching high school cheer squads across the United States.
Sarah is employed full-time, a full-time student, and is currently a marketing intern for a prestigious library in Oklahoma City.  As an intern, she created a long-range marketing plan with the goal of maximizing the library's outreach to its community.  Sarah also wrote several articles and press releases, which increase the library's visibility. She trained library staff on community relations building. Through this initiative, the library was able to establish many new community partnerships.  In turn, these new alliances created collaboration opportunities and brought a sense of empowerment to the local community.  

As Public Relations Director of Yes I am Who I am, Inc. Sarah hopes to promote a message of yes – young, empowered & self-aware through all of her marketing initiatives and advertising techniques.  With a history deep rooted in education, she believes that Yes I am Who I am, Inc. advertising should promote an appreciation for education.  Marketing in Sarah's opinion, should illuminate history's past and give a glimpse toward the future for the sole purpose of evoking new ideas that benefit the world community.
Contact Sarah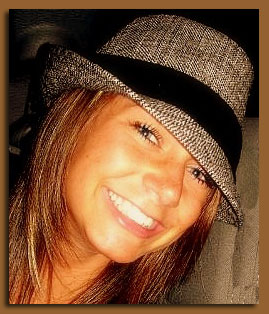 young, empowered & self-aware